Step 2: Read the Devotional
And God is able to make all grace abound to you, so that having all sufficiency in all things at all times, you may abound in every good work.
Andy outlines the proper perspective in writing a support letter: when he asks for support he isn't asking for himself, he's asking for Jesus. Both those going and those sending know the gravity and urgency of getting the Good News to the Lost all over the world. When Senders give to fund a Missionary, they are giving to Christ for the cause of building His kingdom. In his book, White Knuckle Faith, Andy described his family's needs during a time of unexpected financial trial. In anguish he penned a letter requesting support at the kitchen table in his single-wide mobile home. "There, the Lord assured us in the still, and quiet, but matter-of-fact way of His Spirit that He would move on hearts of committed friends and missions-minded churches to support us as we continued to labor for His Kingdom." Andy believed that all Christians should be burdened by a desire to see the Gospel delivered to the nations. They would be looking for an opportunity to do whatever they could to share what Jesus has done for them.
The call on the life of us as Believers constrains us to the service and will of God. When our life is hidden in Christ, we are holding the testimony of Jesus. We have a different motivation than the rest of the world. We are not seeking riches and financial security. We know this earth is not our home, and therefore we do not need to strive after the provision of this life. We are motivated to the call of God, and our purpose is to do what the Father tells us. In 1976, Andy heard the call to go and deliver the hope of eternal life to the Lost of this world. He was burdened to give what he had freely received. Regrettably, almost no one was supportive. Nevertheless, he stepped out in faith into the mission field. For several years he continued to find little support for the work he was called to do. But when he pushed through the fear and self-doubt to write that letter expressing his genuine need, describing in detail what it would take to keep him on the field, he saw a breakthrough. That letter written under the cloud of uncertainty of how his family would be provided for, produced the return of much more than financial provision. "The good response we got was not merely monthly support, but confirmation that we were indeed hearing God's voice and doing His will…We were his laborers worthy of our wages." Andy's testimony confirms that God will support those who He has called. If God communicated to you that this is your call, recognize Him as your first Sponsor. Watch for His miraculous provision, a partnering Church, or group of Individuals who has a heart for you and your ministry. God has a Go-Team tailor made for you. Believe that the finances are already provided and He has a strategy and a plan for you to answer the call He has put on your life.
And God is able to make all grace abound to you, so that having all sufficiency in all things at all times, you may abound in every good work. 2 Corinthians 9:8
...for the labourer is worthy of his hire.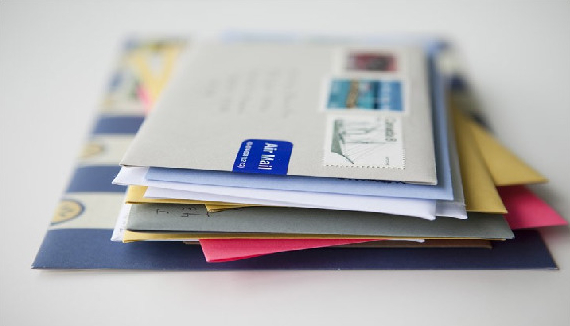 ---
Step 3: Pray and Reflect
Ask God for His refining work as you wait for His provision.
Reflect upon the teaching you have just heard and read as you answer the folloiwng questions.
Describe a time when God's provision has disappointed you.
Identify times in your life that you have:
Had to cultivate a spirit of contentment during a season of want.
Had to "tent-make" to provide for your won basic needs.
Received more than you had asked for.
Recall a time when the lines between ministry and work blurred for you? What divine appointments had God prepared for you in the workforce?
---